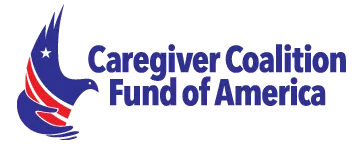 Dr. Zuccala is a strong advocate for caregivers, and serves on the advisory council of the Caregiver Coalition Fund of America. Please consider supporting them by attending the September 13 Gala, by becoming a Gala sponsor, or by giving a donation.
Welcome to Advanced Alternative HealthCare
Dr. Nicholas Zuccala
Your Smithtown Chiropractor
For more information or to schedule an appointment with Dr. Zuccala, call 631-360-2965.
"Life is not merely being alive, but being well."
Marcus Valerius Martial, Latin Poet (40-103 AD)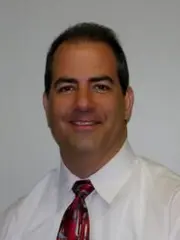 If you are suffering from back pain, neck pain, headaches, sports injuries, whiplash, sciatica, or disc problems we want to help! For over twenty-four years, Dr. Nicholas Zuccala has treated the residents of Smithtown, Commack, Hauppauge, and all of Suffolk County, Long Island, NY with safe, effective chiropractic care.
Dr. Zuccala, a Smithtown Chiropractor since 1993, utilizes gentle, conservative chiropractic treatments such as Diversified Technique (the classic chiropractic manual adjustment), Cox Flexion Distraction (a gentle stretching of the spine) and Trigger Point Therapy (pressure applied to the "knots" in your muscles) to correct the alignment of your spine in order to ease pain, calm the nerves, and release endorphins.
What Sets Us Apart
In your search for someone who can help, it can be confusing to try to weed through all the various website claims. We believe that what sets us apart is our comprehensive, personalized care, utilizing a wide variety of classic chiropractic techniques, and administered by a well-trained, experienced chiropractor who is dedicated to your health.
Unlike some chiropractic franchises, Dr. Zuccala provides personalized one-on-one exams, consultations, and chiropractic care in private, closed-door treatment rooms. At every visit, Dr. Zuccala takes the time to provide a complete chiropractic treatment, which, depending on your condition, may or may not include a chiropractic manual adjustment, trigger point therapy, myofascial release, flexion distraction, ultrasound, or electrical muscle stimulation. Rather than merely administering a quick, impersonal manual adjustment to each and every patient, at Advanced Alternative HealthCare and Wellness Center, Dr. Zuccala will customize a chiropractic plan of treatment exactly suited to your needs, with the goal of relieving your pain and getting you back to living your life as quickly as possible.
At Advanced Alternative HealthCare and Wellness Center, this enhanced quality of care is standard for all our services. You can always be assured of comprehensive, personalized treatments, whether for Chiropractic Care, Acupuncture, or Massage Therapy, always administered in private, closed-door treatment rooms.
If you are new to chiropractic care, click here to learn When To See a Chiropractor, or contact us by email or phone (631-360-2965) to receive personalized answers to your questions from our friendly team.
In Health,
Dr. Nicholas Zuccala, Smithtown Chiropractor
Advanced Alternative HealthCare & Wellness Center
15 Bellemeade Ave
Smithtown, NY 11787
631-360-2965
FAX 631-724-4281
DISCLAIMER: No individuals, including those under our active care, should use the information, resources or tools contained within this website to self-diagnose or self-treat any health-related condition. Diagnosis and treatment of all health conditions should be performed only by your doctor of chiropractic or other licensed health care professional.